Graduate School of Applied and Professional Psychology
Mission
The mission of Rutgers University's Graduate School of Applied and Professional Psychology (GSAPP) is threefold: education, research/scholarship, and public service.
Core Values
GSAPP's core values of achieving academic excellence in preparing the next generation of mental health practitioners are based on a deep commitment to diversity, equity, and inclusion, generating and disseminating knowledge, and promoting social justice in service to underserved populations, all aspects that are foundational to the mission of our world-renowned land grant institution, Rutgers University.
Students, Faculty, and Staff
Establishment of Psychological Clinic
Making an Impact Since our Founding
Student Perspective
Giulietta Flaherty is in GSAPP's School Psychology PsyD Program on the five-year track. During her externship at the Rutgers Center for Adult Autism Services (RCAAS), a GSAPP community-based center, she worked on behavioral programming, therapeutic interventions, and academic, social, and employment support.
"I truly appreciate being able to develop my skills in a variety of cutting-edge areas," she said. "I have always been passionate about intersectionality and understanding overlapping marginalized identities. The community that I want to work with for my dissertation—students who are Black, have an intellectual disability, and are going to school on a college campus—is a very niche group. There is zero published literature about this topic and this community, so with the support of my dissertation chair, I'm excited to be starting something new in this area of research!"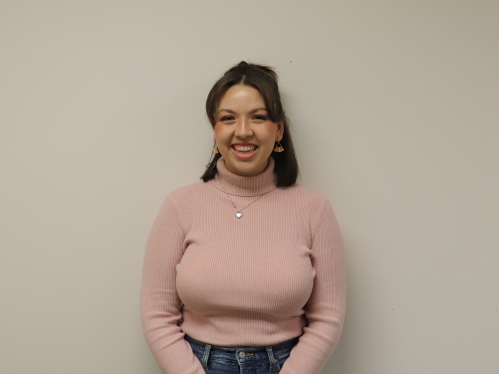 Rigorous. Thorough. Rewarding.
With multiple programs accredited by the Commission on Accreditation of the American Psychological Association (APA), GSAPP offers you access to a host of research and clinical opportunities, plus a pathway to professional licensure through foundational and specialized courses that integrate knowledge with innovation in the delivery of psychological services.
Upcoming Events
Rutgers-GSAPP hosts a variety of events throughout the year for students and members of our greater community. From lectures and workshops to ceremonies and conferences, browse our full calendar to see what's happening at GSAPP!