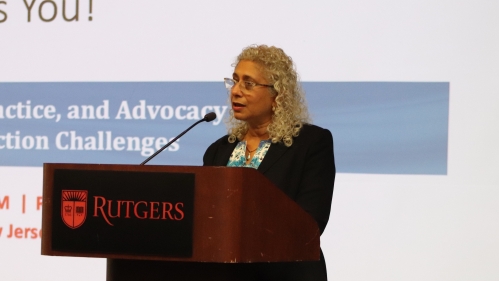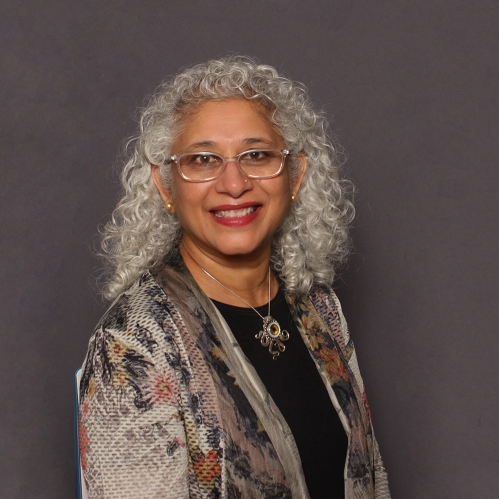 Arpana G. Inman, PhD, ABPP
Dear GSAPP Community,
The Graduate School of Applied and Professional Psychology (GSAPP) has a long-standing history of developing outstanding practitioners and fostering personal leadership to advance the practice and field of applied and professional psychology. Since the establishment of our Psychological Clinic in 1929 and the school's founding in 1974, we have notably become the "gold standard" of education, training, and research.
GSAPP is a renowned leader in the research and delivery of mental health services for the public good. My goal is to build on this reputation and harness the strengths of interdisciplinary connections to create a cutting-edge experience for our students. Through our three academic departments (Applied, Clinical, and School Psychology) and six community-based centers (Answer, Center of Alcohol and Substance Use Studies, Center for Psychological Services, Center for Youth Social Emotional Wellness, Douglass Developmental Disabilities Center, and Rutgers Center for Adult Autism Services), our eager, inquisitive students are poised to make contributions that are meaningful and of consequence to underserved populations, neurodiverse and neurotypical, and society-at-large.
We are a vibrant, beloved community that embraces a collaborative spirit and cross-disciplinary relationships within the context of a diversity, equity, and inclusion lens. It is through shared commitments and mutual interests that we can think big and accomplish more. Our world-class faculty, staff, students, and alumni, in concert with our large network of integral community partners, raise the reputation of GSAPP daily.
As we move towards our school's fiftieth year, I invite you to acknowledge our rich, highly regarded past and embrace our innovative, forward-thinking mindset.
It is incumbent upon us, as mental health practitioners, to stay at the forefront of emerging trends. Issues related to organizational culture, toxic workplace environments, wellness and its correlation to overall well-being, suicide prevention, the youth mental health and opioid use crisis, inequitable access to affordable services, the role of technology and increased use of telepsychology, and the to-be-determined long-term effects of the pandemic are just some of the critical issues facing us. As mental health practitioners, we have a responsibility to examine, investigate, and address them in our scholarship, training, and practice. We must continually work to eliminate the stigma and raise awareness of the diseases of mental illness and addiction, and impact policy for the benefit of all citizens. And always, we must ask difficult yet respectful questions, be proactive yet adaptable to an evolving, diverse landscape.
In concert with Rutgers University leadership, our Dean's Cabinet engages in vital, fluid conversations regarding our strategic planning and tactical execution in the context of GSAPP's role as a thought change leader. I encourage  reflection on how as mental health practitioners, psychologists, and students of psychology, we are called to action to become - and remain - informed, engaged, and involved to make real world impact for the common good.
As Nelson Mandela says, "We can change the world and make it a better place. It is in our hands to make a difference."
Gratefully yours,
Arpana G. Inman, PhD, ABPP
Dean and Distinguished Professor
Graduate School of Applied and Professional Psychology