Overview
GSAPP has over 1300 alumni who practice in 17 countries. Our alumni share a common bond and are part of a vast, influential, global community. The GSAPP Alumni Organization (AO), led by Joseph Conerty, PsyD (Clinical, 2013), supports educational, training, and networking opportunities for GSAPP graduates and current students. The AO provides a scholarship to an incoming student, maintains an online job bank (in process), offers mentoring and supervision to students and alumni, and assists in fundraising for the school. All GSAPP students are encouraged and welcomed to join the AO immediately upon graduation. Read on!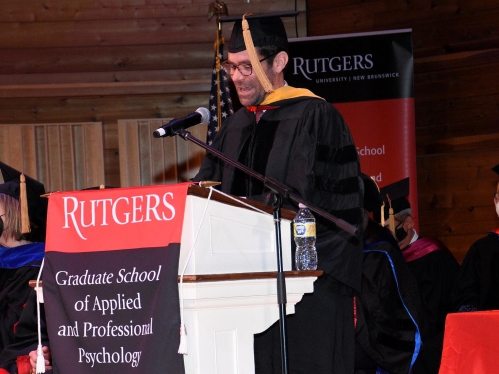 Please Join Us
DYK that the AO began in 1992 and its first President was Dr. David Panzer (Clinical PsyD '84)? We are extremely grateful that he remains actively involved with GSAPP to this day! 
The AO meets four times per year and is a great way for GSAPP graduates to stay connected and get more involved.
You are encouraged to join the AO and attend their quarterly meetings, held on Sundays at 9:45 am EST. The next meeting is Dec. 10 via Zoom. Click here for the link.
All are welcome -- hope to see you there.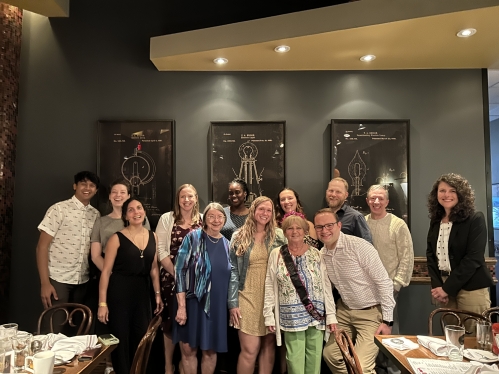 Meet the Board
GSAPP Alumni Organization Board 2023
President:         Joseph Conerty
Vice President: Amanda Morales-Clarke
Treasurer:        Jade Rubino
Secretary:        Avi Miodownik
If you would like to be actively involved on the board, please email GSAPP's AO President, Joseph Conerty, PsyD. If you would like to assist with areas of interest without joining the board, the following committees would welcome your assistance:
Event Planning/Fundraising
Listserv/Website
Early Career/Supervision
Professional Development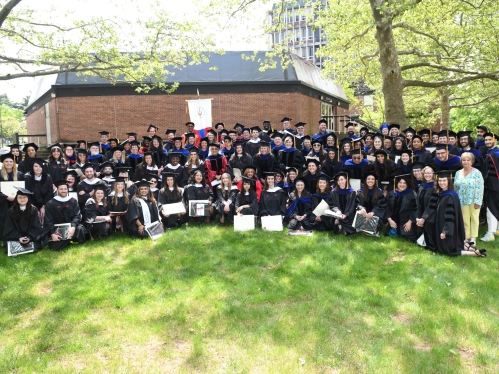 Alumni Perspective
Samreen Rizvi – Alumna, Master of Applied Psychology- Applied Behavior Analysis (MAP-ABA) Track and one of the "50 Faces of the DDDC"
"My experience studying in GSAPP was nothing short of tremendous. I was part of the first batch of the MAP program in 2018 and chose the ABA Track to complete my degree. I found the course curriculum to be very challenging but extremely rewarding. The ABA coursework sequence and practicum opportunities provided the ideal blend of the sort of clinical training that is needed to be an effective BCBA. I had many professors in the MAP program who inspired my best efforts and who helped me greatly. Dr. Fiske, Dr. Kahng, Dr. LaRue, Dr. Bal - just to name a few - provided the challenge essential for learning in each course, but not without the support to succeed. I use the knowledge and skills I learned in the MAP program every day as a BCBA in the Fairfax County Public Schools in North Virginia. I owe all my professional achievements to Rutgers, GSAPP and the MAP program!"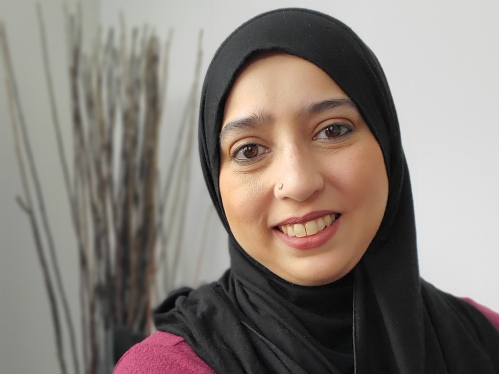 Alum/Faculty Viewpoint
Jennifer Foster, Psy.D. Assistant Teaching Professor, Director of Multi-Tiered Systems of Support (MTSS) Programs, School Psychology Department, Graduate School of Applied and Professional Psychology 
"I am thrilled to be back at GSAPP.  During my time here as a student I remember feeling a strong sense of community and support from faculty and staff.  I came to GSAPP as an advanced student with unique needs as a practicing professional. Through the help of my mentors, I was able to follow my passion of systems level work and forge a new pathway to improve the delivery of mental health services in schools.  After I graduated, I continued my partnership with GSAPP through teaching and supervising practicum/internship students.  It was important for me to stay connected and find meaningful ways to give back to a community that gave me so much.  After close to twenty years working in the public schools, I've come full circle and now have the opportunity to share my what I've learned over the years with students and to continue to pay it forward through teaching and mentorship."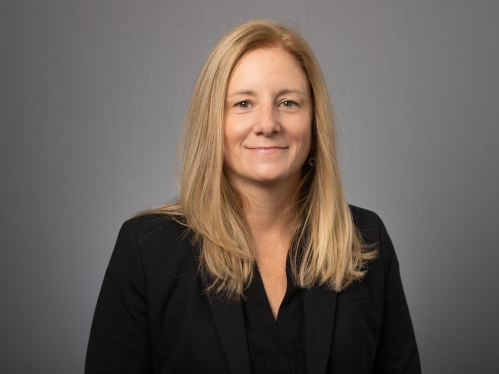 GSAPP Grads on the Map
We are incredibly proud of all our students for making a difference across the globe, for their academic rigor and commitment to serving the underserved.
Contact Information
Through donations from alumni and Dean's Office support, the AO is able to offer programs of interest to the entire GSAPP community.