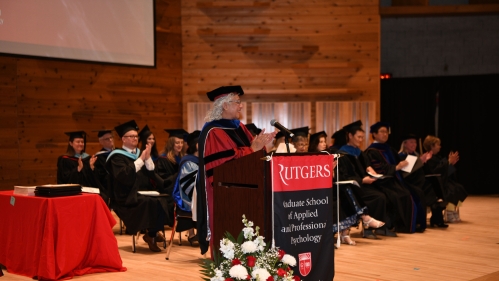 Dr. Arpana G. Inman
Arpana G. Inman, PhD, ABPP, joined the Graduate School of Applied and Professional Psychology (GSAPP) at Rutgers University-New Brunswick as the dean in July 2022.  Previously, Dr. Inman was the Associate Dean of Academic Affairs in the College of Education and Human Ecology at The Ohio State University. At Ohio State, Dr. Inman focused on shaping the student experience through innovative academic programs and ensuring high-quality student services.  Among her accomplishments, Dr. Inman utilized data-based decision-making to implement new curriculum-related procedures to improve student access and engagement.  Prior to this appointment, she was the Associate Dean for Graduate Studies and professor in the Counseling Psychology Program at Lehigh University's College of Education.  In both institutions, she helped lead campus-wide initiatives that enhanced the colleges' academic reputation. 
Dr. Inman is a nationally recognized scholar in the areas of South Asian Psychology, International Issues in Psychology, and Multicultural Supervision and Training.  She has more than 100 publications, has presented nationally and internationally in these areas, and co-hosted the American Psychological Association (APA)'s first DVD series on supervision models.  Dr. Inman has held numerous leadership roles in several national organizations and is Past President of Division 17 (Society of Counseling Psychology) of the APA.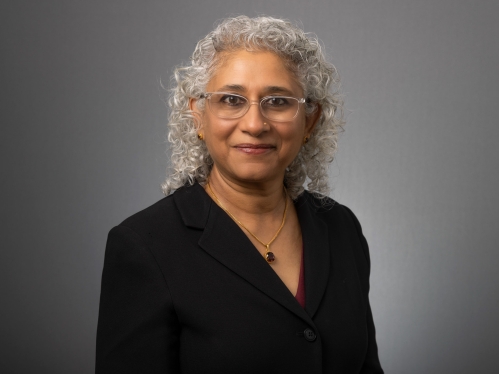 Dr. Lara Delmolino Gatley
Lara Delmolino Gatley, PhD, is Associate Dean for Administration and Strategic Operations, Executive Director of Applied and Academic Autism Services, and a Clinical Professor at GSAPP; she also serves as the Executive Director of the Douglass Developmental Disabilities Center. Dr. Delmolino earned her doctorate in Clinical Psychology from the Graduate School-New Brunswick at Rutgers, The State University of New Jersey and completed a pre-doctoral internship at the University of North Carolina, Chapel Hill. She has over 20 years of experience instructing practitioners and working with people on the autism spectrum. She has presented at conferences and published books and journals on issues related to Applied Behavior Analysis and the treatment of autism.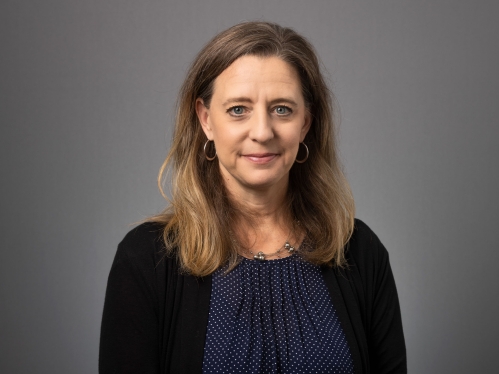 Dr. Ryan Kettler
Ryan Kettler, PhD, NCSP, is Associate Dean of Academic and Faculty Affairs and Professor in the Department of School Psychology at Rutgers University–GSAPP. He has held leadership positions as the Assistant Dean of Academic Affairs for GSAPP and as the Assistant Director of Clinical Training for the School Psychology Program. Prior to joining Rutgers, Dr. Kettler was Coordinator of Data Services in the Learning Sciences Institute of Vanderbilt University's Peabody College. He earned his doctorate in Educational Psychology from the University of Wisconsin–Madison. Dr. Kettler's research on data-based decision-making in education has been externally funded and yielded more than 80 publications. Active areas within this program include universal screening, inclusive assessment, and educator effectiveness. Dr. Kettler has been a principal investigator or co-principal investigator on eight grant projects, including three funded by the U.S. Department of Education. He is the author of Research Methodologies of School Psychology: Critical Skills, the lead editor of Universal Screening in Educational Settings: Evidence-Based Decision Making for Schools, and an Associate Editor for School Psychology International.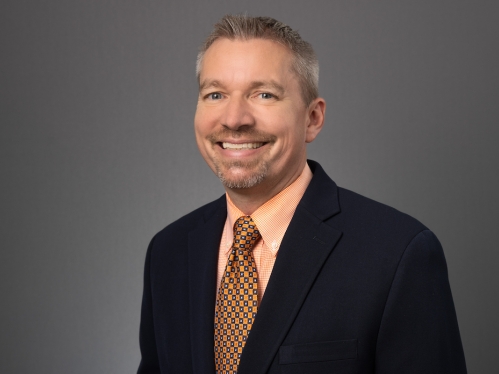 Dr. Linda Reddy
Linda Reddy, PhD, is Associate Dean of Research and a Professor in the Department of School Psychology at Rutgers-GSAPP.
Dr. Reddy has published over 100 articles and book chapters and six books on classroom assessment, coaching, ADHD, and measurement development and validation. Her work focuses on integrating assessments and interventions to improve school personnel practices related to student learning and behavior. Most recently, Dr. Reddy and her colleagues have been translating their assessments and coaching interventions into technology support tools for large-scale implementation. Her work has been funded by federal and private foundations (over 52 million).
She is a Fellow of the American Psychological Association (APA), Fellow of the American Educational Research Association and inducted member of the Society for the Study of School Psychology. Dr. Reddy has held numerous national leadership roles including: 2014 President of APA Division 16 (School Psychology), member of the APA Board of Professional Affairs (2013-2016), Co-Chair of the APA Committee on Divisional/APA Relations (CODAPAR; 2008-2011), and appointed member to the APA Task Force for Violence Against Teachers (2008-2011). Dr. Reddy is a reviewer for over 10 refereed journals and book publishers, as well as the US and International grant agencies.
Dr. Reddy is a licensed psychologist in New Jersey, New York, and Pennsylvania and is a nationally certified school psychologist. She consults with state departments, investigators, school districts and test development companies.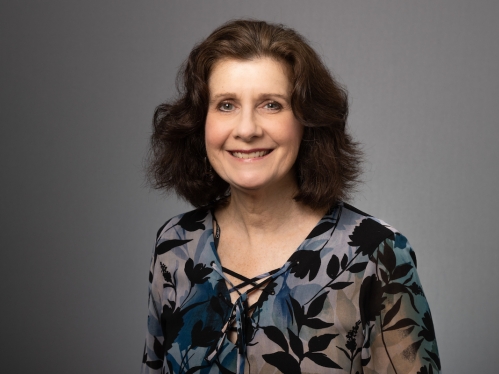 Daniel Rice, M.Ed.
Dan has been a GSAPP employee for over eleven years, and joined the Dean's Office after leading Answer, GSAPP's national sex education center, for the past three years as their Executive Director. In his recent work, Dan has written professional development modules on cultural responsiveness and micro-aggressions for the Centers for Disease Control and Prevention – Division of Adolescent School Health; facilitated racial and reproductive justice learning communities and served on the GSAPP diversity committee for Priority II: Promote Inclusive Teaching and Training, serving as the lead for the Professional Development team.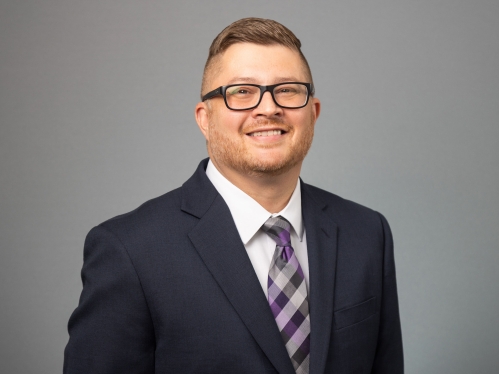 Dr. SungWoo Kahng
SungWoo Kahng is a professor, Chair of the Department of Applied Psychology, and director of academic programs in autism and Applied Behavior Analysis (ABA) at GSAPP. Prior to his current position, he was an associate professor at the University of Missouri (MU), where he was also the chair of the Department of Health Psychology, the founding director of the MU Graduate Programs in applied behavior analysis, and director of the Applied Behavioral Intervention Service of the MU Thompson Center for Autism and Neurodevelopmental Disorders. Prior to moving to MU, he was a faculty member in the Department of Behavioral Psychology and a senior behavior analyst on the Neurobehavioral Unit at the Kennedy Krieger Institute as well as an associate professor in the Department of Psychiatry and Behavioral Sciences at the Johns Hopkins University School of Medicine.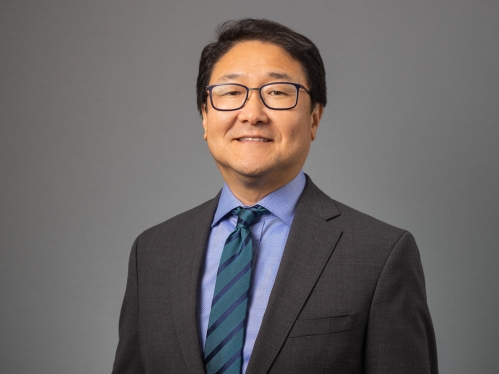 Dr. Shireen Rizvi
Shireen Rizvi, PhD, ABPP, is a professor and Chair of the Department of Clinical Psychology at GSAPP. Dr. Rizvi received a doctorate in clinical psychology from the University of Washington where she studied borderline personality disorder and Dialectical Behavior Therapy for more than five years under the mentorship of Dr. Marsha Linehan. Dr. Rizvi completed her predoctoral clinical internship at the Boston Consortium in Clinical Psychology and a NIMH postdoctoral fellowship at the National Center for PTSD at the Boston VA Healthcare System. Following this fellowship, she was Assistant Professor of Psychology at the New School for Social Research in New York City from 2006-2009 before coming to GSAPP in 2009.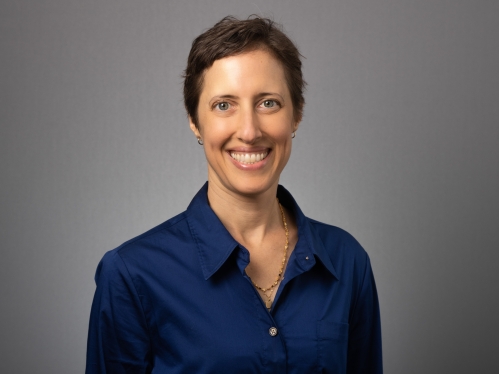 Dr. Timothy Cleary
Dr. Timothy J. Cleary is a professor and Chair of the Department of School Psychology at GSAPP. He earned his B.S. in Psychology from Manhattan College, his master's degree and professional certification in School Psychology from Queens College, and his Ph.D. in Educational Psychology from CUNY Graduate School and University Center. Dr. Cleary worked as a school psychologist during the first three years of his career. After serving as an Assistant and Associate Professor in the Department of Educational Psychology at the University of Wisconsin-Milwaukee from 2004 to 2012, he joined the faculty at GSAPP in the Fall of 2012. Dr. Cleary devotes most of his time to conducting research on SRL and motivation-related intervention and assessment issues as well as emerging trends and professional issues among school-based practitioners and educators. He has secured several research grants to support his research initiatives and has consulted at a national and international level.