Dr. Linda Reddy
Professor, Core Faculty, Department of School Psychology, Associate Dean of Research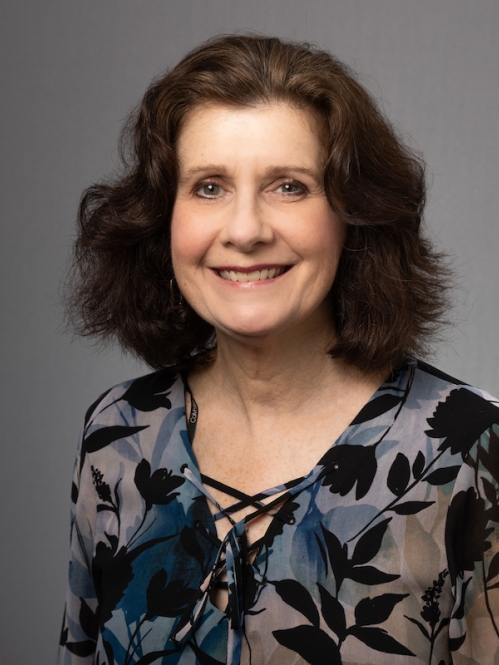 Bio
Dr. Reddy is a Professor in the School Psychology Doctoral Program and Chair of the School Psychology Department. She is also the Associate Dean of Research for the Graduate School of Applied and Professional Psychology (GSAPP)- Rutgers University.
Dr. Reddy has published over 100 articles and book chapters and six books on classroom assessment, coaching, ADHD, and measurement development and validation. Her work focuses on integrating assessments and interventions to improve school personnel practices related to student learning and behavior. Most recently Dr. Reddy and her colleagues have been translating their assessments and coaching interventions into technology support tools for large-scale implementation. Her work has been funded by federal and private foundations (over 52 million).
She is a Fellow of the American Psychological Association (APA), Fellow of the American Educational Research Association and inducted member of the Society for the Study of School Psychology. Dr. Reddy has held numerous national leadership roles including: 2014 President of APA Division 16 (School Psychology), member of the APA Board of Professional Affairs (2013-2016), Co-Chair of the APA Committee on Divisional/APA Relations (CODAPAR; 2008-2011), and appointed member to the APA Task Force for Violence Against Teachers (2008-2011). Dr. Reddy is a reviewer for over 10 refereed journals and book publishers, as well as the US and International grant agencies.
Dr. Reddy is a licensed psychologist in New Jersey, New York, and Pennsylvania and is a nationally certified school psychologist. She consults with state departments, investigators, school districts and test development companies.
Course(s)
COURSE: 
Consultation Methods
Learning Disabilities
Coordinator of School-Based Practicum of Behavior Interventions and Support for Student with Externalizing Behavior Disorders
Interests
Classroom assessment
Coaching
ADHD assessment and intervention
Measurement development and validation
Highlights
Grants
2018-2023
Technology-Support Behavioral Support Coaching: Project Select-Support-Succeed (S3), funded by Office of Special Education Programs – Stepping-Up Technology Implementation Competition, CFDA No. 84.327S ($2,498,442; PI Alexander Kurz, Role Co-PIs Reddy & Glover, Investigator Elliott)
Project focus: Promote the implementation of a research-based coaching model and its utility in supporting teachers in achieving positive outcomes for students with or at risk for Emotional Behavioral Disorders.
2017-2021
Efficacy of Paraprofessional Behavior Support Coaching for Elementary School Students with Externalizing Behavior Disorders, funded by US DOE, Institute for Education Sciences Goal 3 (Efficacy and Replication) CFDA No. 84.324A (R324A170069 Role PI Reddy $3,299,279; Co-PI Todd Glover)
Project focus: https://ies.ed.gov/funding/grantsearch/details.asp?ID=1975
2016 -2021
Development of the New Jersey Tiered System of Support (NJTSS) for Early Reading, funded by Office of Special Education State Personnel Development Grant CFDA No. 84.323A (H323A160012 $6,198,000, PIs Peggy McDonald & Todd Glover; Role Co-PI Reddy)
Project focus: State wide implementation of MTSS in Early Reading – instructional coaching and assessment
http://www.nj.gov/education/njtss/grant/
2013-2019
Collaborative Coaching: Improving Teacher Classroom Practices and Student Achievement through Formative Assessment in High Poverty Schools, funded by the Brady Education Foundation ($272,365; Role PI Reddy, Co-PI Elisa Shernoff)
Project focus: Randomized control trial that examines the integration of teacher formative assessment and coaching on K-5 grade teachers' instructional and behavior management practices in urban high poverty schools.
https://collaborativecoaching.rutgers.edu/
2012-2018
School System Improvement (SSI) Project, funded by U.S. Department of Education, Teacher Incentive Fund Competition (S374A120060 $39,703,502; PI Reddy & Co-PIs Ryan Kettler & Alexander Kurz)
Project focus: State wide implementation of a multi-method educator evaluation and professional development system for school leaders, instructional coaches and teachers in high poverty charter schools. Project aims to use assessment data to inform human capital management decisions for school personnel that lead to improved student growth in achievement.
Awards and Honors
2018                      Outstanding Publication Award for Assessment and Accountability,
                               American Education Research Association (AERA), Division H
2017-2018            Erasmus+ Inter-Institutional Research Agreement Award
                               International Faculty Research Travel Award - University of Patras, Greece
2017                       Fellow of the American Educational Research Association
2016                       Commissioned by the National Institute of Justice
                               Addressing Violence against Educators through Measurement and Research
                               (Linda A. Reddy, Dorothy L. Espelage, Eric M. Anderman, & Jaclyn Kanrich)
2015                       Inducted in the Society for the Study of School Psychology
2015                       Outstanding Publication Award for Applied Research-Advances in Methodology,
                               American Education Research Association (AERA), Division H
2010                       Research Article of the Year Award, Journal of School Psychology – Society for the Study of School Psychology
2010                       Fellow of the American Psychological Association,
                                             Division 16 (School Psychology)
                                             Division 37 (Society for Child and Family Policy and Practice)
                                             Division 5 (Quantitative and Qualitative Methods)