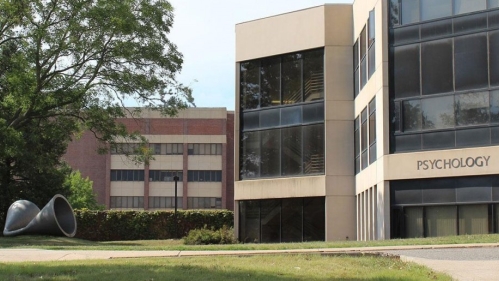 Center for Psychological Services (CPS)
About Us
We are a state-of-the-art outpatient training center with 11 clinics, providing confidential mental health services for a wide range of populations, disorders, and difficulties. We serve children, adolescents, and adults from Rutgers University and the surrounding communities.
As part of a major research university, our faculty, supervisors, and graduate student clinicians employ the latest and most helpful methods of therapy and assessment.
Clinicians are graduate students in Rutgers University's doctoral programs in clinical and school psychology. Our students are trained by faculty with expertise in a wide variety of therapeutic models and techniques. All clinicians are closely supervised by licensed psychologists who are skilled in the delivery of mental health services.
As part of our tradition at the Graduate School of Applied and Professional Psychology (GSAPP), we recognize the importance of diversity and culture in the therapeutic setting, and we place a strong emphasis on these issues in both training and practice. We make every effort to conduct services in a manner that acknowledges and values clients' unique racial, ethnic, religious, gender, and socio-economic backgrounds.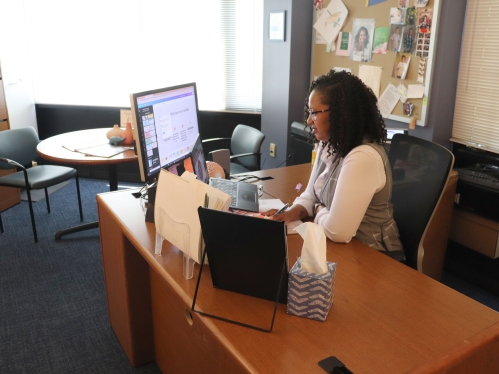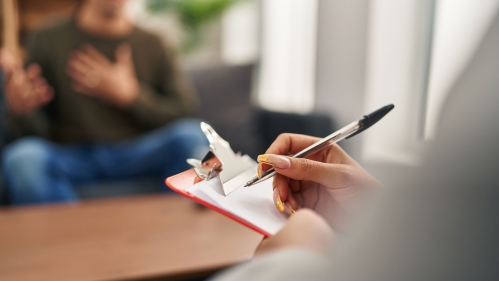 Clinics and Services 
Learn more about about our specialty clinics and services. 
Clients are referred from Rutgers University and the surrounding communities. We are committed to being helpful to all clients referred to us, but, as a training program, we reserve the right to decide which clients will best fit our services and levels of expertise. As such, we may not accept some clients for services here, but will provide referrals to the appropriate services and levels of care.

The services offered by the center are provided by graduate student therapists from our doctoral programs. Some of our clinics offer low-cost therapeutic services based on clients' household income and ability to pay. If you have the Rutgers Student Health Insurance Plan with UnitedHealthcare StudentResources sponsored by Rutgers University, you will have no copay, no coinsurance or deductibles for certain services provided at the center.

Privacy Note
Permission For Services And Notice Of Privacy Practices
Addendum To Consent Form: Couples' Therapy
GSAPP Clinic Complaint Procedure

When visiting the Psychological Services Clinic at 152 Frelinghuysen Road: 

Community Clients:

To avoid ticketing, please arrive at least 20 minutes early for your first appointment so that you can obtain a University parking permit from our Clinic Office Manager (unless one was mailed to you in advance). To get a parking pass, pull into the driveway for Lot 49, put on your flashers, and walk around the ivy-covered concrete wall. Walk up the stairs and through the double doors, and immediately turn right to enter the psychological clinic.

Once you have a parking pass, please park in Lot 54, located on Bevier Road, between Titsworth and Taylor Roads. If you have an appointment after 4:30 pm and are not a Rutgers student, you may request a pass to park in Lot 49, adjacent to the Psychology Building.

Faculty and Staff Clients:

Your faculty/staff parking badge allows you to park in Lot 55, but only if you have a valid hangtag and a keycard to the gated lot adjacent to the Library of Science and Medicine. Otherwise, you may park in the ungated parking lot for the Library of Medicine and Science.

Rutgers-Student Clients:

If you have a student parking hangtag from the University, please park at the Yellow lot on the Livingston Campus and/or use the campus bus system. You will receive a ticket if you attempt to park elsewhere. You may not park in Lot 49 or Lot 54.
Contact
For additional information or to make an appointment during normal business hours:
Call: 848-445-6111 (Press #2 to speak with a receptionist)
Email: clinic@gsapp.rutgers.edu
We value your privacy and we protect your confidentiality. None of your personal information will ever be shared with anyone outside of the Center for Psychological Services.
Service Location:
152 Frelinghuysen Road
Piscataway, NJ 08854
Conveniently located on the Busch Campus of Rutgers University on a bus stop serviced by the free, inter-campus bus line running throughout the New Brunswick/Piscataway area.
| | |
| --- | --- |
|   Monday | 9 a.m. to 9 p.m. |
|   Tuesday | 12 p.m. to 9 p.m. |
|   Wednesday | 9 a.m. to 9 p.m. |
|   Thursday | 12 p.m. to 9 p.m. |
|   Friday | 9 a.m. to 4 p.m. |