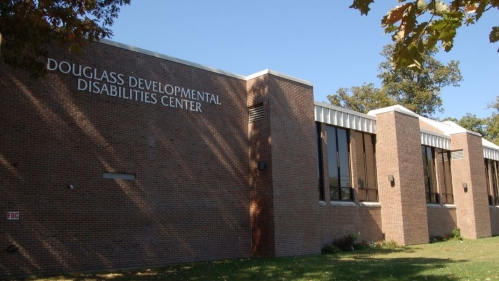 Douglass Developmental Disabilities Center
The DDDC was built on the pioneering work of Dr. Sandra Harris. Dr. Harris founded our center in 1972 to address a lack of services available to children with autism and to train the professionals who were so desperately needed to support individuals with autism in the community. Dr. Harris also worked to build a research base to examine how to best meet the needs of autistic individuals. Until her retirement in 2001, Dr. Harris's work had a tremendous impact on the availability of services for individuals with ASD and the training of professionals to provide those services in New Jersey as well as nationwide and around the world.
Our History
In September 2022, the Douglass Developmental Disabilities Center (DDDC) celebrated 50 years since its founding in 1972. Part of the Applied and Academic Autism Services (Triple A) unit within Graduate School of Applied and Professional Psychology (GSAPP), the DDDC is a center that focuses on the application of applied behavior analysis to the delivery of service, training, and research to support individuals with autism spectrum disorders (ASD).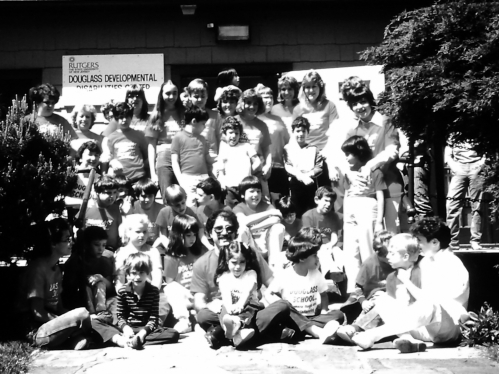 The Douglass School Program
The Douglass School Program serves children ages 3 to 21 diagnosed with an autism spectrum disorder using the principles of applied behavior analysis (ABA) with emphasis on the development and generalization of instructional readiness, adaptive behavior, functional communication, social skills, functional academics, prevocational skills, and independent adaptive living skills. Functional behavioral assessment is the cornerstone for all behavior interventions.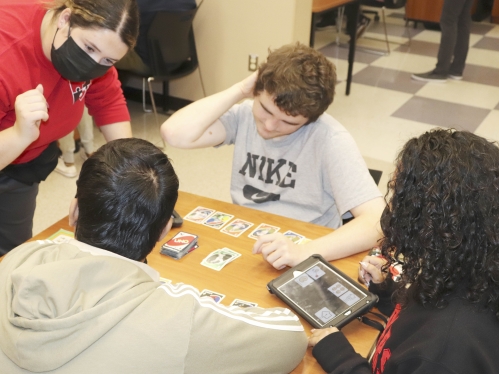 Douglass Adult Program
Established in 1997 as a separate unit of the DDDC, the Douglass Adult Program provides employment and related day services to adults with autism. A major programmatic focus of the Douglass Adult Program is on teaching the skills necessary for life in the community. Utilizing an ABA model of skill development, the DAP endeavors to promote learning and work environments that recognize and support individual competencies, encourage skill development, minimize the need for display of problematic behavior, and respect, to whatever extent possible, appropriate consumer choice and control.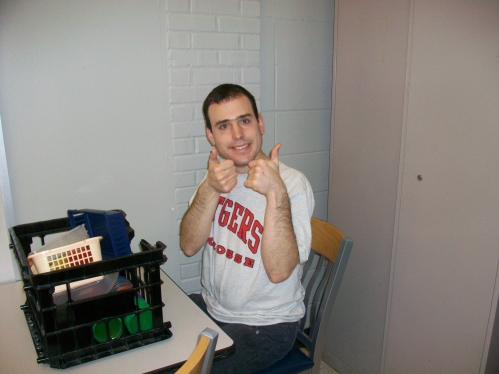 Douglass Outreach
Douglass Outreach Services is dedicated to providing the highest quality consultation and training to meet the needs of individuals with autism spectrum disorders, their families, and the professional community. Experienced staff and consultants all of whom hold a BCBA use the evidenced-based principles of ABA in service delivery through school consultation services, home based services, evaluation services, and training.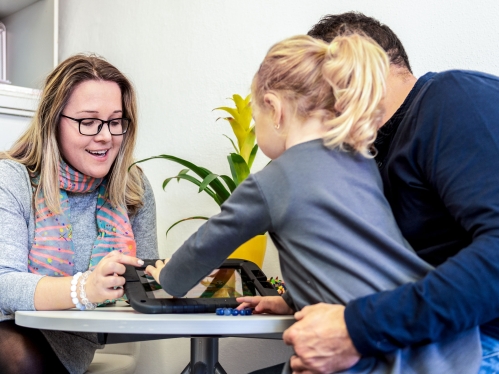 Learn More About The DDDC