Dr. Francine Conway
Chancellor and Distinguished Professor, Former Dean of GSAPP
Adelphi University - Derner Institute of Advanced Psychological Studies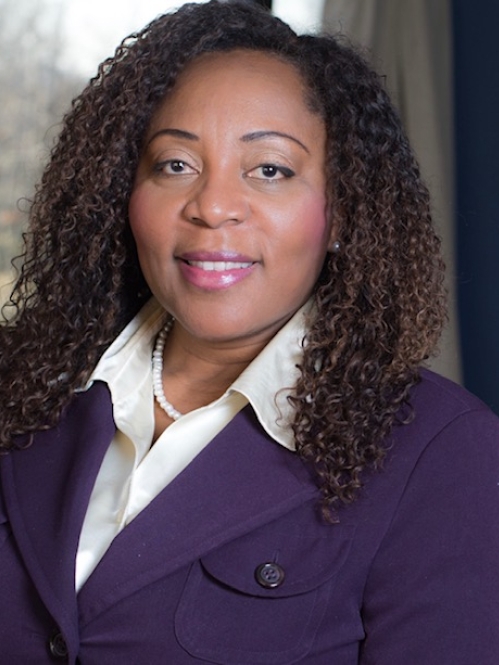 Bio
Francine Conway, an award-winning scholar and clinical psychologist recognized for her work in child psychopathology, is a distinguished professor and serves as the Dean of the Graduate School of Applied and Professional Psychology at Rutgers University-New Brunswick since 2016. In addition to leading the nation's premier academic programs training doctoral-level psychologists—including a top nationally-ranked doctoral PsyD program in clinical psychology- she also leads the school's nationally recognized research and service centers: Rutgers Center of Alcohol and Substance Use Studies, Douglass Developmental Disability Center, Center for Psychological Services, Center for Applied Psychology, and the Rutgers Center for Adult Autism Services.  
Dr. Conway has provided leadership for schools and professional psychology programs through the National Council of Schools and Programs of Professional Psychology (NCSPP).  As president, she led a campaign to enhance the curriculum in preparing psychologists to lead social change.  Dr. Conway now serves as the Immediate Past-President for NCSPP. She has also served as a Big Ten Liaison representing Rutgers University at two Big Ten academic leadership programs—Academic Leadership Program (ALP) and Department Executive Officer (DEO) Program.
Conway, a graduate of Cornell University and Columbia University, earned her doctoral degree from the Gordon F. Derner Institute of Advanced Psychological Studies at Adelphi University, where she later served on the faculty for 13 years.  During her tenure at Adelphi, she has led many university-wide initiatives on behalf of the Provost office, including strategic planning, the Growing Enrollment, Intensifying the Student Experience and Strengthening Academic Quality for Traditional Undergraduates Initiative, Sophomore Retention, implementing High Impact Practices, Classroom Utilization Review, Community Engagement, and Carnegie Classification and Middle States Review and many more.
Besides her strong administrative and leadership background and successful deanship, Dr. Conway is a clinical psychologist and researcher.  She has treated children in hospital settings and private practice for over 20 years gaining national and international recognition for her work on the psychodynamic treatment of children with ADHD. She serves as the research editor for the Journal of Infant, Child, and Adolescent Psychotherapy. Conway has been an invited presenter of her work at The William Alanson White Institute, The Austen Riggs Center, and The Yale Child Study Center. Media presentation includes her TEDx presentation "Cultivating Compassion for the Attention Deficit Hyperactivity Disorder Child: Shifting Our Stance from Moral Indictment to Empathy," "What is ADHD? Psychology in 60 seconds," and "The ADHD Compassion Project: Dispelling the Illusion of Children with ADHD as the "Bad" Other."   Her clinical and research work with children has been represented in peer-reviewed journals, book chapters, and her recent book "Cultivating Compassion: A Psychodynamic Understanding of Attention Deficit Hyperactivity Disorder" (published by Rowman & Littlefield). She is the founder and director of the 'Cultivating Compassion ADHD Project,' a funded clinical specialty training program providing psychodynamic training and treatment for children with ADHD and has an ongoing research project 'Cultivating Compassion: Mentalization-Based Treatment for ADHD.'
A few of her key accomplishments surrounding the development of innovative education and training opportunities include her leadership role in a collaborative and innovative project made possible by a significant gift to the university to develop The Brandt Youth Behavioral Health Center and the accompanying Rutgers Institute for Youth Socioemotional Wellness (RIYSEW).  Dr. Conway also played a pivotal role in bringing on line the Rutgers Center for Adult Autism Services (RCAAS), a new state-of-the-art facility that provides employment, vocational training and other services to individuals with autism in addition to training and research opportunities.  Under her leadership, the building that supports the center was completed. 
Dean Conway has ushered in two endowed chairs into her school. Under the Dean's direction, The Rutgers University Board of Governors appointed Dr. Denise Hien, a leader in the field of post-traumatic stress and addictions, as the inaugural holder of the Helen E. Chaney Chair in Alcohol Studies in October 2020. Additionally, under Conway's leadership the Rutgers Board of Governors awarded the Karmazin and Lillard Chair in Adult Autism to its inaugural recipient Dr. Vanessa Hus Bal, associate professor at GSAPP whose unique research emphasizes a life span perspective in the understanding of autism spectrum disorder (ASD) in adulthood.
Over the years, recruitment and retention of a diverse faculty is a major focus for Dr. Conway in her role as Dean. Selecting faculty with a deep understanding and perspective on cultural diversity, race and inclusion were paramount for GSAPP's training the next generation of practitioners. 
Dr. Conway also formulated and led a strategic plan for the school and currently, a diversity action plan is underway. She has engaged the faculty and staff in developing a Blueprint for the school and strategic priorities include: Inspiring students to embrace the school's core values—academic excellence, commitment to social justice and underserved populations, diversity of populations and perspectives, and generation and dissemination of knowledge. The second priority is preparing students through excellent scholarly and applied training opportunities to find their passion, make a difference, and excel. And finally, establishing a model for diversity and inclusion, that prepares students who are intellectually engaged and excel academically and professionally.  
Over the past four years, she has led the school in developing new academic graduate programs, certificate programs, and nondegree residential and online programs resulting in a 35% increase in the student body.  Alongside GSAPP's unprecedented growth was a parallel developmental process that focused on infrastructure, including creating an academic leadership structure that supports faculty development and research productivity. She developed a grants office to help facilitate the faculty's grant process and an incentive grant program that led to increased grant
submissions and awards. GSAPP's three-year trend in grant submissions has been on the rise,
doubling the submission rates since 2018. For the first time, the federal research awards in her school have surpassed previous years. The improvement in the school's financial position was notable, significantly reducing the state allocation and doubling the revenue. The growth in programs and research grant activity was accomplished by developing a clear vision for the school, maintaining transparency around budgetary decisions, and garnering the collaboration and support of faculty, students, alumni, and staff.
In 2018 under Conway, GSAPP established its Applied and Academic and Autism Services Division (Triple A) to intentionally unite and integrate autism service units under one umbrella, covering the entire continuum of support needs and the lifespan of people with autism. With the new organizational structure in place, GSAPP's Triple A coordinates resources and builds greater capacity for all three elements of the Autism service, training and scholarship mission.
Dr. Conway's collaborative disposition and aptitude for strategic thinking have led to successful navigation of the university's complexities to develop collaborative initiatives between her school and a range of other units within Rutgers New Brunswick and Rutgers Biomedical and Health Sciences (RBHS) divisions. Under Dr. Conway's guidance, her school has developed academic partnerships with the School of Arts and Sciences, School of Social Work, Graduate School of Education, School of Public Health, Rutgers Medical School, the Brain Health Institute, and University Behavioral Health Center.
Nationally, the American Psychological Association has recognized Dr. Conway's leadership and have solicited her expertise in response to the COVID-19 Pandemic.  As a result, Dr. Conway was quoted in the APA Monitor: "How COVID-19 is changing psychology education: The pandemic and resulting economic downturn are affecting psychology education at every level" in American Psychological Association Monitor on Psychology, October 2020, Vol. 51, No.7. https://www.apa.org/monitor/2020/10/career-covid-changing; "2020 Trend: Diversity-Enticing New Faces to the Field" in American Psychological Association Monitor on Psychology, January 2020, Vol. 51, No. 1.  https://www.apa.org/monitor/2020/01/cover-trends-new-faces. Dr. Conway also was invited to serve on a leadership panel with the President of APA and other distinguished guests receiving recognition for her leadership role in psychology and presenting on "Leadership During a Pandemic: Steadying the Course for Your Team and Organization" in APA Education Directorate (2020). https://www.apa.org/members/content/leadership-pandemic.
Dr. Conway is an alumna of prestigious leadership programs, including the HERS Institute, HERS-Clare Boothe Luce Program for Women Leaders in the STEM, and APA Leadership Institute for Women in Psychology. She serves as the Director of Academic and Scientific Affairs for the NJ Psychological Association (NJPA). 
Dr. Conway was the recipient of the 2020 New Jersey Psychologist of the Year Award in recognition of important contributions to the profession of psychology in New Jersey, through service to NJPA, and who has demonstrated excellence in psychology through practice, research, and teaching. 
Interests
Conway's scholarly focus has been in two critical areas – aging and child psychopathology. Her aging research has received support from the National Institute of Health's Resource Centers for Minority Aging Research and the National Institute on Aging. In the area of child psychology, she has gained national and international recognition for her work on the psychodynamic treatment of children with attention deficit hyperactivity disorder, collaborating with colleagues in Sweden, Germany and London.