Dr. James Walkup
Professor, Clinical Psychology Department
New School for Social Research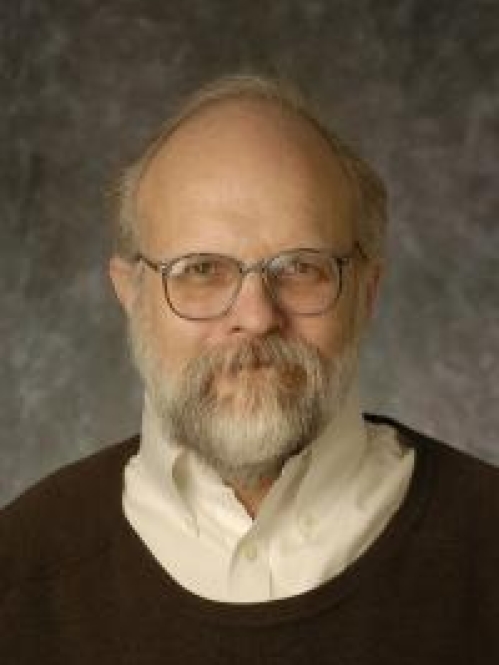 Bio
James Walkup's early training was in philosophy, first at Yale University, then as a Rotary Foundation Graduate Fellow at St. Andrews University (Scotland). After receiving his Ph.D. degree in clinical psychology, he held a postdoctoral fellowship in inpatient psychiatry at SUNY (Downstate). In 1991, he was awarded a NIMH postdoctoral fellowship at the Institute for Health, Health Care Policy, and Aging Research at Rutgers. In 1994, he was hired as a full-time faculty member at GSAPP. His research has concerned ways in which the lives of people with serious mental illness are affected by factors other than illness symptoms, including institutional, medical, cultural, and economic factors that disproportionately impact socially marginal populations.   He has studied the deveopment, organization, and financing of services by public insurance programs, the history of inpatient psychiatry, HIV and mental conditions, and the stigma associated with mental illness.   He chaired the NIH study section on AIDS and related research integrated review group from 2006-2008.
Course(s)
COURSE: 
Adult Psychopathology
Serious Mental Illness
Interests
Stigma, severe psychopathology; HIV/AIDS; mental health policy; philosophical issues in psychology.  
Current empirical research focus on provision of care to socially marginal populations, particularly those with serious mental illness and HIV.  One research approach uses using de-identified Medicaid and Medicare claims files examine patterns of care, access barriers, health outcomes.  A second approach uses experimental methods to study how stigma affects decision making in various institutional contexts.
Highlights
Walkup, J. T., Akincigil, A., Hoover, D. H., Siegel, M. J., Amin, S., & Crystal, S.  Use of Medicaid Data to Explore Community Characteristics Associated with HIV Prevalence Among Beneficiaries with Schizophrenia.  (in press).  Public Health Reports.
Walkup, JT, Akincigil, A., Chakravarty S., Olfson, M., Amin, S., Siegal, M., Bilder, S., Crystal, S. (2011).  Bipolar Medication Use and Adherence to Antiretroviral Therapy among Patients with HIV/AIDS and Bipolar Disorder.  Psychiatric Services, 62, 313-316.
Walkup J. and Crystal S. (2009) "Mental Health and the Changing Contexts of HIV"  In A Handbook for the Study of Mental Health: Social Contexts, Theories, and Systems.  Edited by Tony N. Brown and Teresa L. Scheid.  2009.  Cambridge University Press
Walkup, J.  (2008) Managed Care. In S. Boslaugh (ed.) Encyclopedia of Epidemiology, pp. 632-635.  Sage Press.
Walkup, J.  (2008)  Essay Review of  The Mark of Shame:  The stigma of mental illness and an agenda for change by S. Hinshaw (Oxford).  Child and Family Behavior Therapy, 30, 373-379
Walkup, J. & Crystal S. (2008)  Health Services and Policy Issues in AIDS Psychiatry.  In M.A. Cohen & J.M. Gorman (eds) Comprehensive Textbook of AIDS Psychiatry, 585-594. Oxford:  Oxford University Press
Moore K & Walkup J. (2007) .   Use of accounts in long term friendships sustained after one friend develops a psychotic illness.  In J.E. Pletson (ed.) Psychology and Schizophrenia 83-104.  Nova Science Publisher. 
Walkup, J, Wei, W,  Sambamoorthi, U, Yanos, P, Crystal P.  (2006).  Provision of Psychotherapy for a Statewide Population of Medicaid Beneficiaries with Schizophrenia. Psychological Services, 34, 227-238
Walkup, J., Cramer, L., Yeras, J.  (2004).  Serious mental illness and HIV:  How are stigma judgments affected by the "layering" of stigmatized conditions.  Psychological Reports.,95, 771-79
Walkup, J., Satriano J, Sadler P, Barry D, and Cournos F.  (2002) HIV Testing Policy and Serious Mental Illness. American Journal of Public Health, 92, 1931-1939