Dr. David Shernoff
Associate Professor; Director, The Rutgers Center for Mathematics, Science, and Computer Education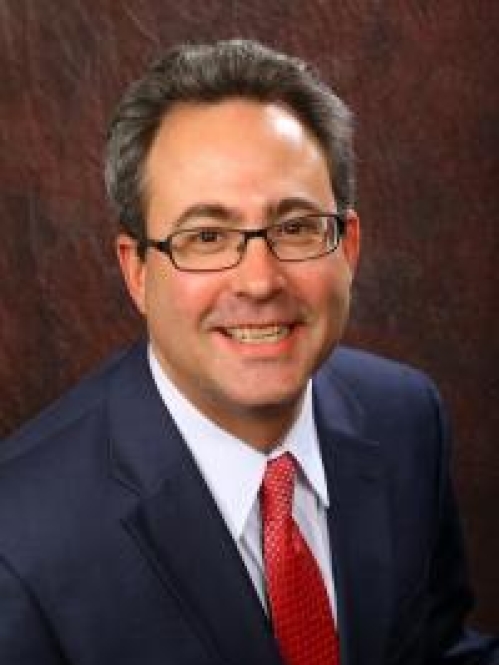 Bio
Dr. Shernoff is Associate Professor of School Psychology, and Director of the Rutgers Center for Mathematics, Science, and Computer Education(CMSCE). The mission of the CMSCE is to improve STEM education in New Jersey and beyond through research and instruction. Dr. Shernoff received his doctorate in education from the University of Chicago, and served a postdoctoral fellowship at the University of Wisconsin-Madison. From 2003-2013, he taught courses on adolescent development, educational psychology, and motivation to graduate and undergraduate students at Northern Illinois University. He has served as Principal Investigator (PI) or Co-PI on over ten research projects on community engagement or student engagement in classrooms, after-school settings, and educational video games. His research has yielded 5 authored or edited books, and over 40 other publications. He serves on several editorial boards and as a reviewer for the National Science Foundation. He served as chair and program chair of the Out-of-School Time Special Interest Group of AERA. He has been featured in Newsweek, Education Week, UC Berkeley's The Greater Good, and other print and online magazines.
Publication(s)
BOOKS & ARTICLES: 
Shernoff, D. J., Shernoff, D. J., Ruzek, E. A., and Sinha. (2017). The influence of the high school classroom environment on learning as mediated by student engagement. School Psychology International, 38 (2), 201-218.
Shernoff, D. J., Sannella, A. J., Schorr, R., Sanchez-Leal, L., Ruzek, E. A., Sinha, S., & Bressler, D. M. (2017). Separate worlds: The influence of seating location on student engagement, classroom experience, and performance in the large university lecture hall. Journal of Environmental Psychology, 49, 55-64. 
Shernoff, D. J., Ruzek, E. A., Sannella, A. J., Schorr, R., Sanchez-Leal, L., & Bressler, D. M. (2017). Student engagement as a general factor of classroom experience: Associations with classroom practices and educational outcomes in a university gateway course. Frontiers in Psychology, 1-22. doi: 10.3389/fpsyg.2017.00994.
Shernoff, D. J., Sinha, S., Bressler, D. M., & Schultz, D. (2017). Teacher perceptions of their curricular and pedagogical shifts: Outomes of a project-based model of teacher professional development in the Next Generation Science Standards. Frontiers in Psychology, 1-16. doi: http://doi.org/10.3389/fpsyg.2017.00989.
Shernoff, D. J., Sinha, S., Bressler, D. M., & Ginsburg, L. (2017). Assessing teacher education and professional development needs for the implementation of integrated approaches to STEM Education. International Journal of STEM Education, 4, 1-16. doi: 10.1186/s40594-017-0068-1.
Shernoff, D. J., Kelly.S., Tonks, S., Anderson, B., Cavanaugh, R., Sinha, S., & Abdi, B. (2016). Student Engagement as a function of environmental complexity in high school classrooms. Learning and Instruction, 43, 52-60.
Hamari, J., Shernoff, D. J., Rowe, E., Coller, B. D. Asbell-Clarke, J., & Edwards, T. (2016). Challenging games help students learn. An emperical study on engagement, flow, and immersion in game-based learning. Computers in Human Behavior, 54, 170-179. 
Shernoff, D. J. & Bempechat, J. (Eds.) (2014). Engaging youth in schools: Evidence-based models to guide future innovations.  New York: NSSE Yearbook, National Society for the Study of Education, Volume113, Issue 1, by Teachers College, Columbia University.
Shernoff, D.J. (2013). Optimal learning environments to promote student engagement. New York: Springer.
Coller, B. D. Shernoff, D. J., & Strati, A. D. (2011). Measuring engagement as students learn Dynamics Systems and Control with a video game. Advances in Engineering Education, 2, 1-32. 
Shernoff, D. J. (2010). Engagement in after-school programs as a predictor of social competence and academic performance. American Journal of Community Psychology, 45, 325-227. 
Nakamura,J., & Shernoff, D. J. (2009). Good mentoring: Fostering excellent practice in higher education. San Francisco: Jossey-Bass. 
Shernoff, D. J., & Schmidt, J. A. (2008). Further evidence of an engagement-achievement paradox among U.S. high school students. Journal of Youth and Adolescence, 37, 564-580. 
Shernoff, D. J., & Vandell, D. L. (2008). Engagement in after-school program activities: Quality of experience from the perspective of participants. Journal of Youth and Adolescence, 36, 
891-903. 
Vandell, D. L., Shernoff, D. J., Pierce, K. M., Bolt, D. M., Dadisman, K., & Brown, B. B. (2005). Activities, engagement, and emotion at after-school programs (and elsewhere). New Directions for Youth Development, 105, 121-129.
Shernoff, D. J., Csikszentmihalyi, M., Schneider, B., & Shernoff, (3002). Student engagement in high school classrooms from the perspective of flow theory. School Psychology Quarterly, 18, 158-176. 
Shernoff, D. J. & Hoogstra, L (2001). Continuing motivation beyond the high school classroom. New Directions for Child and Adolescent Development, 93, 73-87. 
Course(s)
COURSE: 
Social and Developmental Foundations of Human Behavior
Motivation in the Classroom (Graduate School of Education)
Expertise
Student engagement; optimal learning environments; flow theory; experience sampling methodology; educational video games; STEM learning; out-of-school time and informal learning environments; mentoring; multi-level or hierarchical linear models (HLM).
Awards and Honors
The 2013 Best Paper Award of the Applied Research in Virtual Environments for Learning Special Interest Group (ARVEL SIG) of AERA.
The 2010 Award for Exceptional Contributions to Scholarly and Creative Activity, College of Education, Northern Illinois University. 
2000 - 2001 Award, The Role of Motivation in Democratic Life, John G. Nicholls, Trust of the Motivation in Education Special Interest Group of AERA.
1997 - 1998 Susan Colver-Rosenberger Award for Meritorious Achievement, University of Chicago, Department of Education.