Dr. Preston Lindsay
Assistant Professor of Professional Practice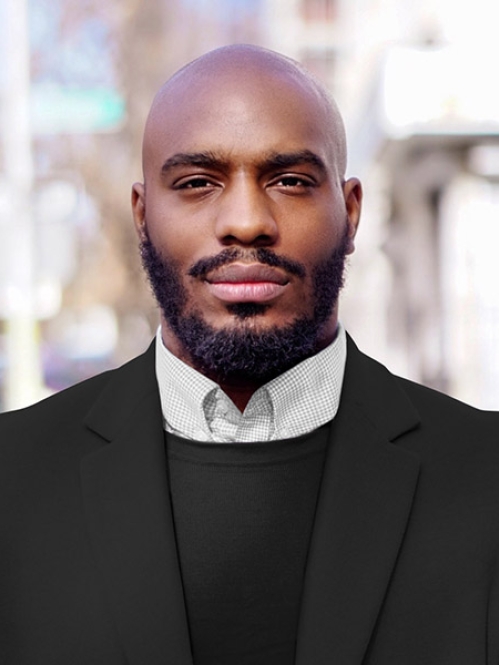 Bio
Preston Lindsay, Ph.D. is an American organizational psychologist and organization development science-practitioner. His practice emphasizes an integrated transdisciplinary approach to organizational diagnosis and design intervention for systems change informed by black-feminist theory, social constructionism, psychodynamics, systems thinking, and applied cognitive organizational neuroscience. With more than 10 years of applied organizational science experience, Dr. Lindsay has facilitated transformational change for organizations of diverse structural composition and purpose.
Dr. Lindsay serves as President & Chief Executive Officer of The Lindsay Group Co., an organization development consulting firm. Founded by Dr. Lindsay in 2014 and headquartered in Washington, D.C., The Lindsay Group Co. helps organizations to become anti-oppressive through the use of transdisciplinary and multicultural organization development interventions, observing both dialogic and diagnostic traditions, for strategic transformational system change. Along with many years of experience in applied organizational science practice, Dr. Lindsay has a distinguished career as an educator in the academy with faculty appointments at various notable R1 research institutions.
Presently, Dr. Lindsay is a Professor of Practice in the Organizational Psychology Doctor of Psychology program at Rutgers University's Graduate School of Applied and Professional Psychology. In the OP Psy.D. program, Dr. Lindsay teaches courses such as Psychology of Work and Careers, Psychodynamic Interviewing, Organizational Diagnosis and Systems Theory. 
Dr. Lindsay's research examines the relationship between traumatized organizational systems and the individual level complex trauma and dissociative symptoms experienced by employees of oppressed identities. His research engages a multimodal approach to organizational science action research Dr. Lindsay's work observes the phenomenological and multiple linear regression analysis traditions, 
Dr. Lindsay received his Ph.D. in Business and Industrial Organizational Psychology from The Chicago School of Professional Psychology and Masters of Science in Organization Development and Management with emphasis in Human Factors.